Assisted Living/Care Facilities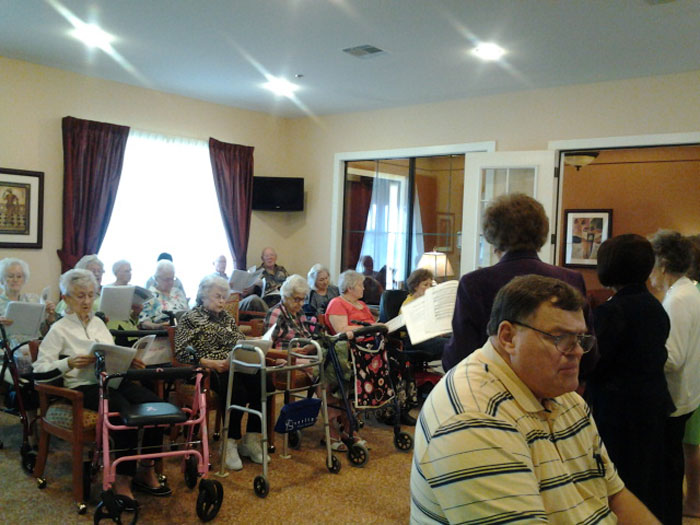 Each Sunday at 2:30 Heritage Church has held worship services at Stonefield Assisted Living Center for the last seven years. The facility is located at 2701 Alma Road in McKinney, Texas.
We also minister each Sunday at the Stonefield Memory Care facility with the great hymns and songs of the church. Join us each Sunday at Stonefield - you will be blessed!!